The town preserves its ancient medieval layout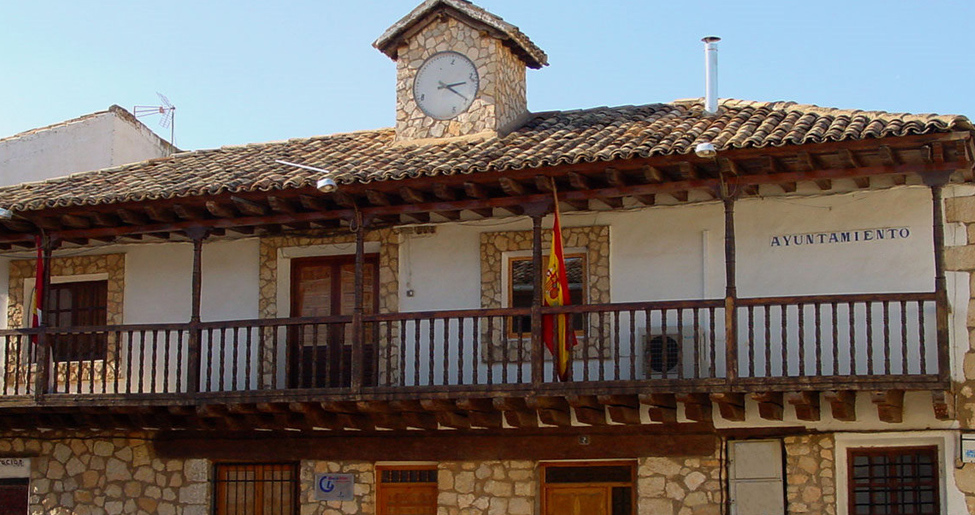 Visit
MAIN ATTRACTIONS
At almost 1,000 meters high, in the middle of the mountain range of Cuenca, the town of Olmeda del Rey occupies a meadow watered by the Gritos River and surrounded by pine trees and work lands. The work of the visitor will only be to come, get to know this beautiful hamlet on the slopes of the San Pedro hillside.
WHAT WE'LL SEE
The town center still has the medieval almond-shaped layout in which the most important places are located in the center, such as the plaza. Here, the main streets converge, and still today it continues to be the commercial axis of the town. In this plaza is the 17th century City Hall that, in the style of mountain buildings, has a lovely running wooden balcony in the upper level. Also in the plaza is the old Hospital of 1776 with a linteled facade and rectangular windows.
If you notice the rest of the hamlet, you'll see that it adapts to the topography of the area and is constructed following the customs of mountainous architecture. As is logical to think, many of the houses have endured modifications adapting to the passage of time, but in the street of the church we can find a big house from the 16th century that still preserves its original personality, with two levels and small hollows for windows in the upper. And in the street of La Gloria, we will be drawn to a traditional house on the corner that has a roof-covered balcony.
ACCESS
Access to the whole urban area is free.
OUR RECOMMENDATIONS
Recharge your batteries trying the delicious bread that is mixed in the only mill that the town preserves. There were three. It's found on the Chumillas road and, although it was a flour mill when it was constructed, now it has changed its function for that of the oven in which to bake this delicious bread.
Photo: SpainCenter.org
Gallery
Olmeda del Rey
Olmeda del Rey
mas