Light and colour to envelop art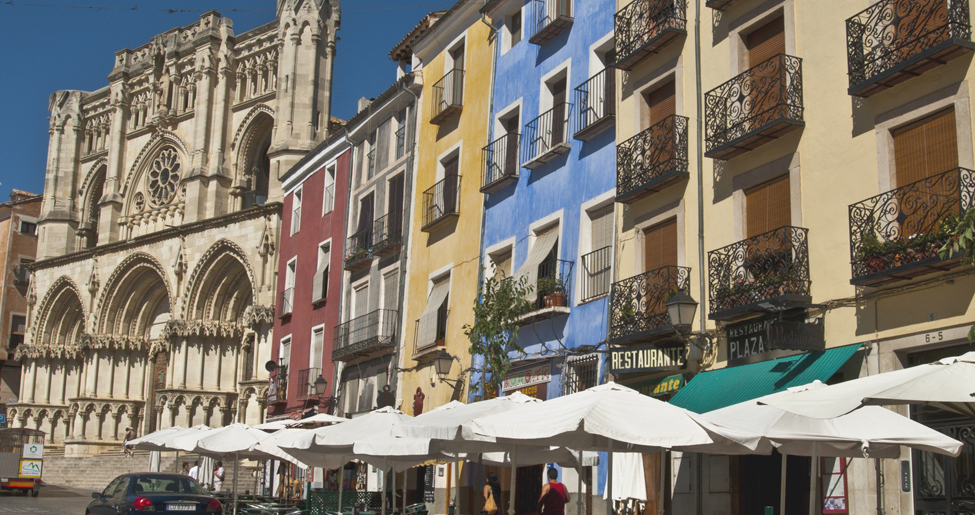 Visit
The historical centre of Cuenca is brought together by its main square, la Plaza Mayor. It has an irregular shape yet its edges are drenched in beauty, tradition and culture. A centre of light and colour from the façades, it also displays a formidable architecture of its most emblematic buildings.
The Petras convent is an enormous building spread over three streets from the 16th century.  The impressive façade of the cathedral in a Norman-Neogothic style competes with the Baroque town hall in terms of style, the latter erected over three rounded archways. The square is, after all, the place from which this flow of culture and beauty that envelops the entire city starts from.
OPENING HOURS AND HOW TO GET THERE
Plaza Mayor. Open visit.
Plaza Mayor
Visita libre