A hanging walkway over the river Huécar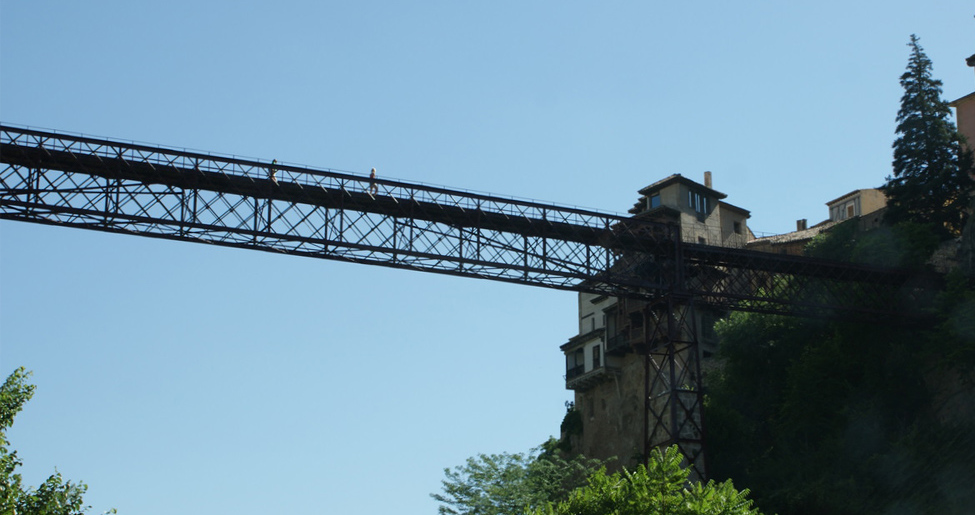 Visit
The bridge crosses the river Huécar and allows us to gaze over its beautiful gorge. On the one side, erected in the rock is the convent of San Pablo and on the other are the hanging houses, perching on the other rocky gradient and below us is nature, holding it all together in perfect balance.
The current bridge was built at the beginning of the 20th century. Made of iron and wood, it maintains its style and structure with gives it the appearance of a walkway. The original bridge was made of stone with five coarse archways, of which there are still some remains. Crossing the river at this point is something that any trip to Cuenca must include.
OPENING HOURS AND HOW TO GET THERE
Puente de San Pablo. Open visit.
Puente de san Pablo
Visita libre