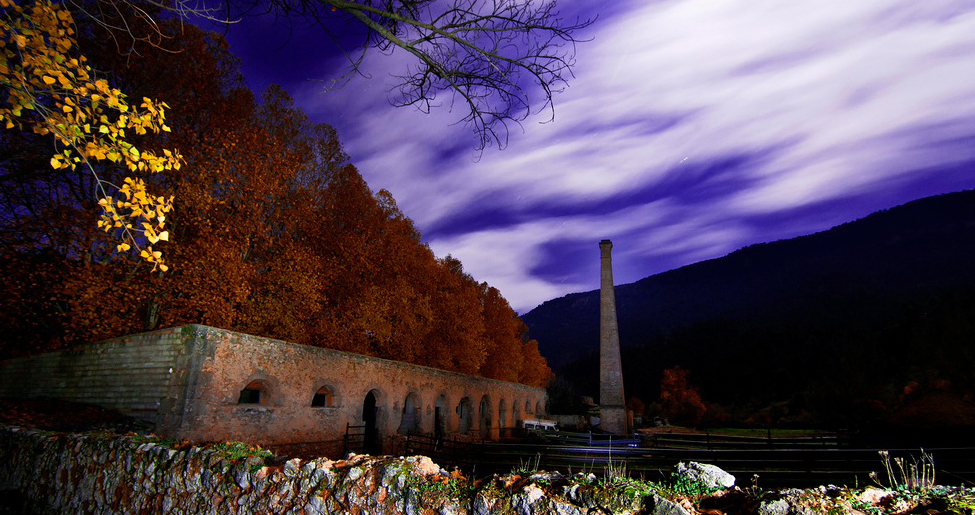 Visit
MAIN ATTRACTIONS
Associated with metal from antique times, Riópar splits into two and in the 18th century occupied its current location sheltered by the area called Las Fábricas (The Factories) where the industrial activity attracted the inhabitants in the Royal Factories of San Juan de Alcaraz.
WHAT WE'LL SEE
In the reign of Charles III, the young Austrian Gruabner arrives in Riopar attracted by the existence of a calamine mine. The King, aware of the magnitude of the project and the benefits, who provided some exemptions for the construction in 1772 of the Royal Factories of San Juan de Alcaraz. At the dawn of the new industrial activity the urban settlements moved near the mine and the factories, in that way, Riópar depopulated and San Juan became the new urban and social centre. Later, it changed its name to Riópar and the original town was called Riópar el Viejo (Old Riópar).
Nowadays, people can visit the industrial centre, with some of its building which have been refurbished, and the Brass Factories of San Juan de Alcaraz, which were the first in Spain and the second in the world.
OPENING HOURS AND ACCESS
Free walk around the town. Town Hall Tel. 967 435001. Access N-322 and CM412
Gallery
La dualidad del espacio
Real Fabrica de Metales
Real Fabrica de Metales
Real Fabrica de Metales
Real Fabrica de Metales
Real Fabrica de Metales
mas