Retiendas, a white light in the middle of black architecture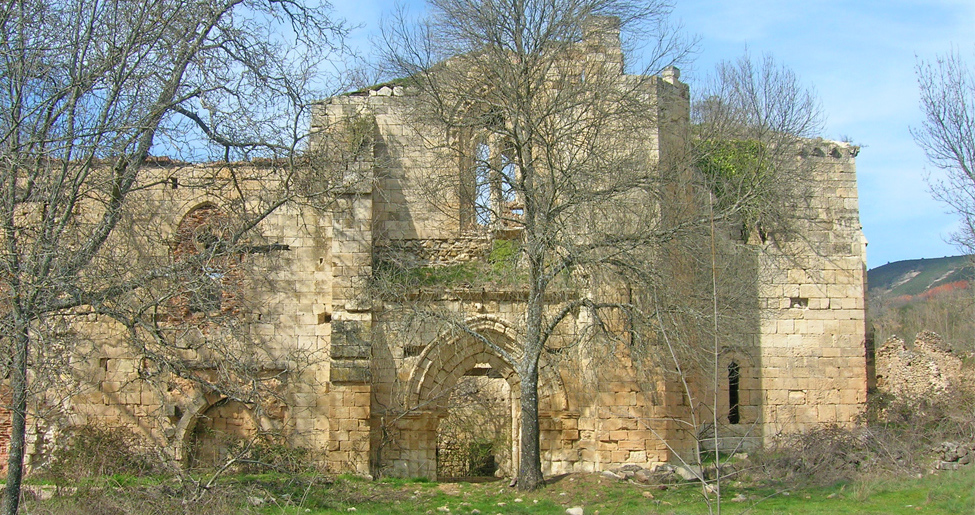 Visit
MAIN ATTRACTIONS
Sheltered by the valley of the Jarama River and surrounded by beautiful flora and fauna, we find the small town of Retiendas, with barely fifty inhabitants. In spite of its small size, it is a large town in regard to touristic appeals, thanks to its urban center and the Monastery of Bonaval.
WHAT WE'LL SEE
While walking along the main artery of the town center, also called the Calle Mayor (Main Street), the visitor can see houses that exemplify the typical architecture of the area. Their walls are made of stonework or masonry, materials that we will continue seeing until arriving at the monastery in the outskirts of the town. Its location invites all who visit it to reflect and meditate in a very peaceful setting. The Monastery of Saint Mary of Bonaval was founded by Alfonso VIII of Castile in 1164 for the Cistercian Order and was occupied by its monks until 1821, at which date it passed into private hands and was then forgotten, although it was declared an Asset of Cultural Interest in 1992. In spite of its state of conservation the visitor can still spy pieces of the monastic complex that remain - the apse, the sacristy, the transept, and the southern nave of the church. This church had in its day three apses, the sides quadrangular and the central hexagonal covered by a ribbed vault. Its pointed arches were supported by slender columns topped with botanical capitals. Next to the entrance we find an attached segment, like a tower, that has a spiral staircase lit by three arrow holes and which leads to the upper level. All of these elements and the setting surround it provokes, without a doubt, an unforgettable memory in the mind of the traveler. 
ACCESS
Access to the urban center as well as the monastery is open to the public. Consult the city hall about the possibility of guided visits.
OUR RECOMMENDATIONS
The parish church, found in the highest area of the town, has sculptures from the monastery, of which we can highlight the gothic-style White Virgin. Also on February 2nd, they celebrate their famous Botarga de la Candelaria, categorized of Regional Touristic Interest. 
Gallery
Retiendas
Retiendas
Retiendas
Retiendas
Retiendas
mas