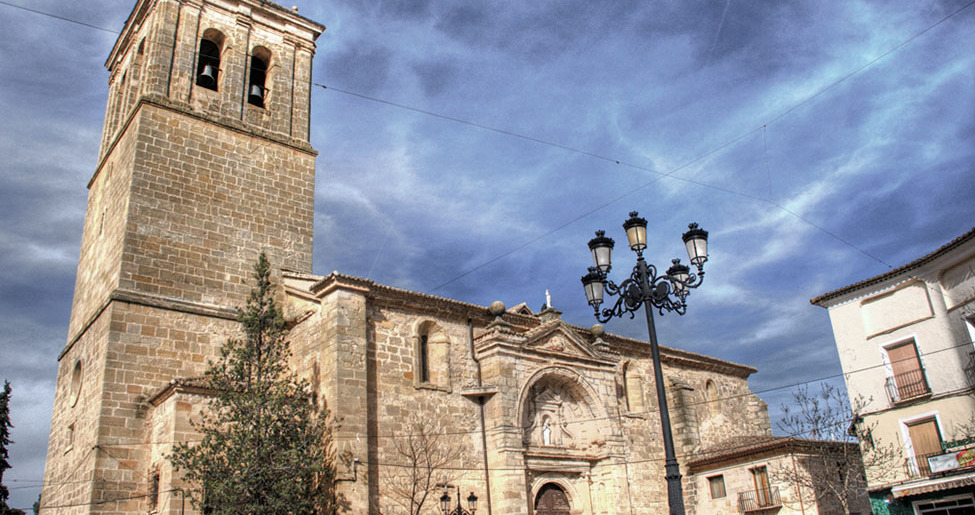 Visit
In the valley of the Tagus river and near to the reservoir of Entrpeñas, Sacedón looks like a typically Alcarrian place. Despite boasting the siting of some noble manor houses, the majority of its artistic heritage belongs to its religious tradition.
Nuestra Señora de la Asunción, stands out due to its slim tower that distinguishes its outline in the town's skyline and is mentioned in the "Viaje a la Alcarria" novel by Camilo José Cela. Its Renaissance-style doorway and its Gothic transitional interior also stand out.  The ornate and fussy Baroque style can be found in the chapel of Santa Clara de Dios. San Juan Bautista is a wonderful representation of the ashlar construction; it has a Romanesque origin which was modified in the 16th century. Other chapels complete the picture-postcard: the chapel of Nuestra Señora del Socorro, surrounded by dense forest and overlooking the opening of the Tagus river; and the San Andrés chapel, on the edge of the reservoir.
La Coronilla hill provides us with a stunning view and the Corazón de Jesús monument, which is over 20 metres tall.
In the nearby area, the Cistercian monastery of Santa María de Monsalud is a must-see; it is one of the most important medieval monasteries in its surroundings, and also the oldest and best preserved. The visitor can savour all of its rooms from the cloister to the refectory, passing through the kitchens and wine cellars.
The reservoir and its adjacent facilities provide a great variety of open-air activities and aquatic sports.
HOW TO GET THERE
N-320