Silk and gold sacred capes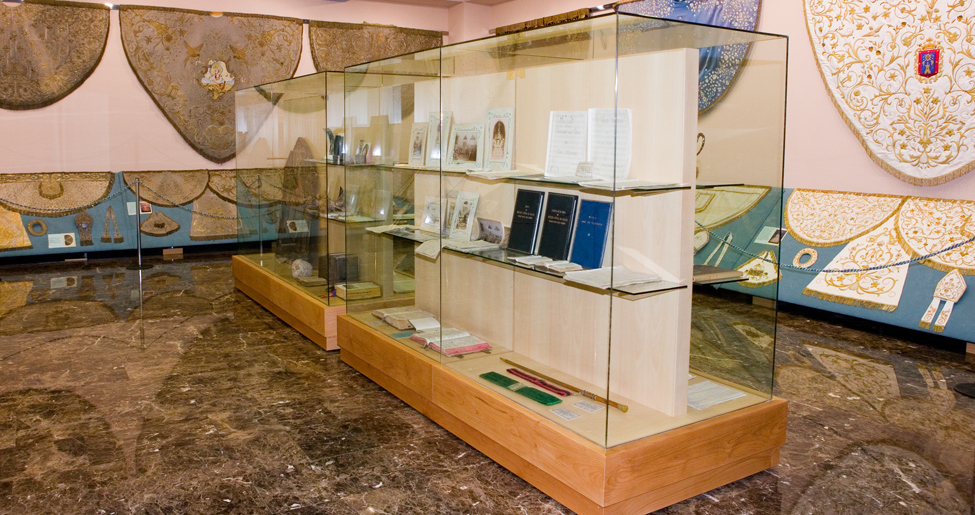 Visit
We can find it inside the sanctuary located in a privileged and of great quality environmental space. Among its facilities there are two woodland areas, drinking fountains, leisure area, child area and parking. The museum has excellent art works from 14thto 20thcenturies: some sculptures, goldwork pieces, some oil paintings and the cape collection of the Virgin.
The cape collection of the Virgin is composed by more than fifteen different capes, from 18th century to our days, exquisitely made in lamé, silk, velvet and gold embroideries and precious stones.
The ceramic pavement of the niche, with a singular beauty, is one of the jewels in the temple, made in Valencia and dating from the middle of 18th century. We can find two types of compositions in the niche, one of them Baroque style and Rococo style the other one. Both of them are sensory pleasure. We can find another beautiful pavement in the ancient Cape Room, with Neoclassic style and from the first third of 19thcentury.
ACCESS
The museum receives group visits every day of the week, including weekends and public holidays. These visits are guided and 1-hour long.
Only upon prior appointment contacting with the Sanctuary (+34 965825332) or the Tourist Office of Caudete (+34 965828134).
Gallery
Sala de Mantos de Nuestra Señora de Gracia
mas