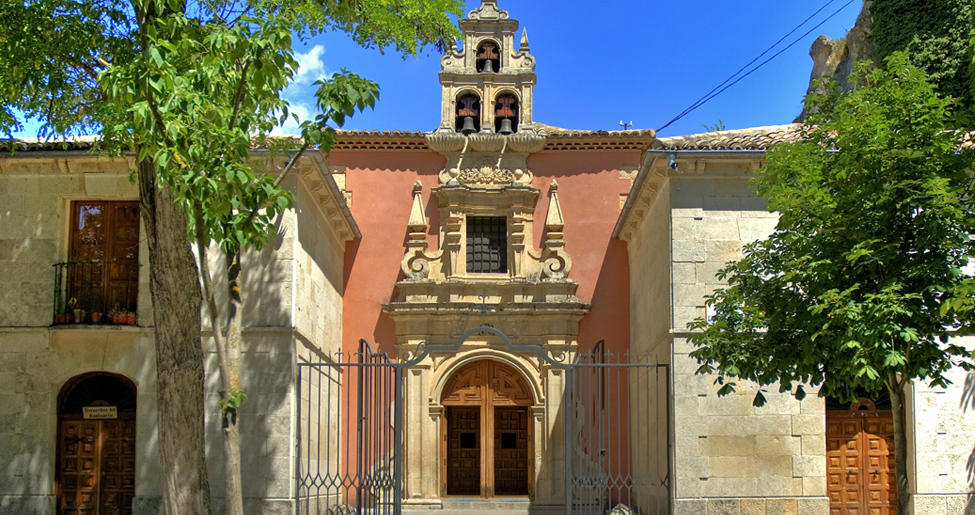 Visit
The current church was built on top of the 14th century chapel, which was in turn extended in the second half of the 18th century in a project by José Martín de Aldehuela.
The chapel of the Virgen de las Angustias is located in a raised level area in leafy woodland, looking out over the gorge of the river Júcar which makes for a beautiful and romantic picture-postcard as well as a privileged view.
The people of Cuenca know it as the Chapel of Distress (la Ermita de las Angustias). The Virgen de las Angustias has a great following in Cuenca, she is the patron saint of the Cuenca diocese and it is traditional to comfort the virgin in her pain on Good Friday.
OPENING HOURS:
From 9am to 7pm in winter; from 9am to 10pm in summer.
Bajada de las Angustias, s/n
Bajada de las Angustias, s/n
Gallery
Santuario de Nuestra Señora de las Angustias
mas