Sweet and savoury, the city of nuances
David Blázquez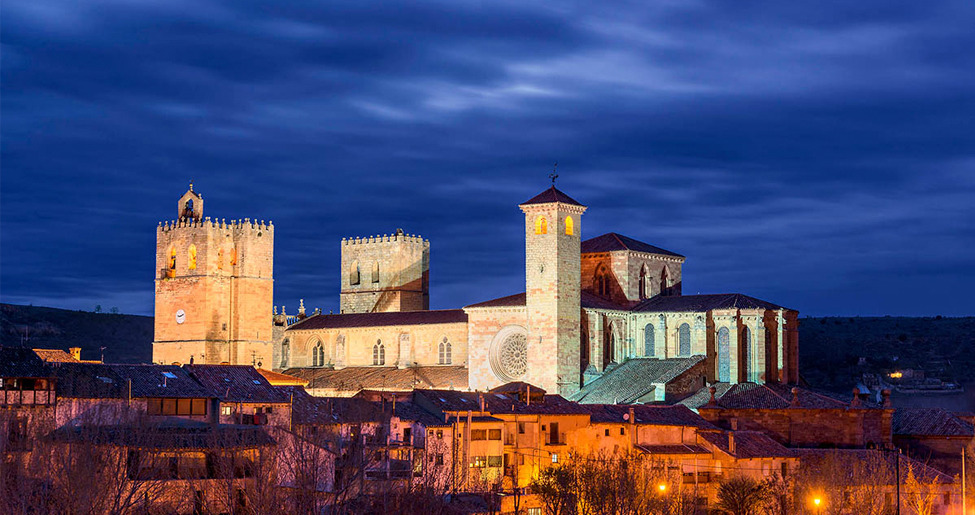 Visit
Sigüenza is defined as a strategical point in its geographical location and therefore, it has been a place of preference for settlements since the Paleolithic times.  Watching the Alto Henares between the river Dulce and the river Salado, a land with fertile fauna, flora and history unfolds. It possesses remains from all cultures, from the oldest ones in the Molar cave to our days in which modernity takes nothing away from its heritage and it provides the place with comfort.
Visiting Sigüenza is like visiting history in each of its folds of time. Behind the traces of ancient settlers: Celtiberians, Romans, Visigoths and Arabs, lays a medieval Sigüenza that steals your gaze as soon as you set eyes on it. The castle dominates the city and amongst its foundations, which go up to its battlements, secrets from settlers who were the only people there. The Doncel house, which is a must-see; the church of San Vicente or Santiago, the remains of walls overlapped by the city; the cathedral, with its impressive interior of coffered ceilings and mausoleums all complete the jigsaw puzzle from this period.
There is a Renaissance and Baroque Sigüenza imprinted on the streets and squares which is reflected in palaces and houses and sensed in convents and chapels. We find this Sigüenza in the Plaza Mayor square of the Barrio Humanista neighbourhood, in the Plateresque house or the Espiscopal palace, in the convent of San Francisco or Nuestra Señora de los Huertos and in each one we will stop to admire its façades, its interior and interval between its archways.
The signs of the Neoclassical times lead the way through the times that preceded them and they find space in the visitor's memory, thanks to the visits the city proposes which complement it. The Infantes palace, the hospice, the boulevard or the Barrio de San Roque quarter give off closer aromas which are able to capture the visitors interest thanks to its façades, balconies, lines and gardens. The natural setting in Sigüenza provides us with multiple activities, sports and excursions to enrich our trip with the impressive landscape of this magical city.
OPENING HOURS AND HOW TO GET THERE
Access: A-II C-204 
Gallery
Sigüenza /David Blázquez
Sigüenza /David Blázquez
Sigüenza
Sigüenza
Sigüenza
Sigüenza
mas