The Gate of Forgiveness and the Monument are the jewels of the church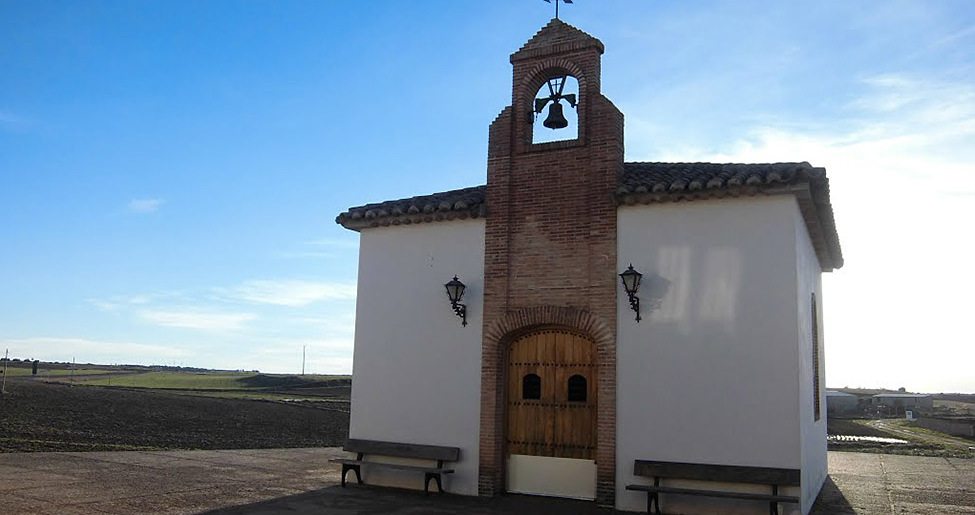 Visit
MAIN ATTRACTIONS
To the southeast of the Ciudad Real province and belonging to the region of Campo de Montiel, we find the town of Villahermosa. Included in its district are the hamlets of Cañamares and Santa María, two of the oldest villages in the region.
In its urban center it preserves the typical Manchegan buildings of two stories and white lime walls, without a doubt a lovely image that all who come to visit can take in. Among these houses, the church of the Assumption stands out, declared an Asset of Cultural Interest in 1991. And in the outskirts of the town, 16 km specifically, we can see the sanctuary of Our Lady of la Carrasca, the patron of the town.
WHAT WE'LL SEE
The church, constructed between the end of the 15th and beginning of the 16th centuries, mixes the Gothic, Renaissance, and Baroque styles. The dimensions of its single nave floor plan are impressive, 49 meters long, 12 wide, and 19 tall. In addition to its measurements, this church has two main attractions: the "Gate of Forgiveness", a splayed arch doorway with various archivolts and tympanum decorated with a beautiful sculpted doselete (canopy) under which is the image of the Virgin; and a magnificent cloth altarpiece from the end of the 17th century, better known as "El Monumento". This was placed in the church every Holy Thursday, and it was what covered the main altarpiece during Holy Week.
It will interest the visitor in that it is an example of short-lived Baroque architecture, formed by 23 canvases with scenes of the Passion that were placed as if they were the drop scenes at the theatre. In addition to visiting the church, in the streets of the town you can enjoy other examples of noble houses, such as the house of the Encomienda, the house of the Arch, or the Márquez house, in plaza of the City Hall. The latter one has a lovely wooden balustrade on the balcony of its facade, decorated with brackets in the eaves.
ACCESS
Open access, respecting the hours of religious worship.
OUR RECOMMENDATIONS
If you find yourself in Villhermosa the first Sunday of September, you can participate in a walking pilgrimage, which is celebrated every year, to the hermitage of Our Lady of la Carrasca, which lasts four days and in which the image of the patron of Villahermosa is carried from the town to her sanctuary. The hermitage has a square floor plan and is two levels. The exact date of its construction is unknown, but it corresponds with the 16th century.
Gallery
VILLAHERMOSA
VILLAHERMOSA
mas