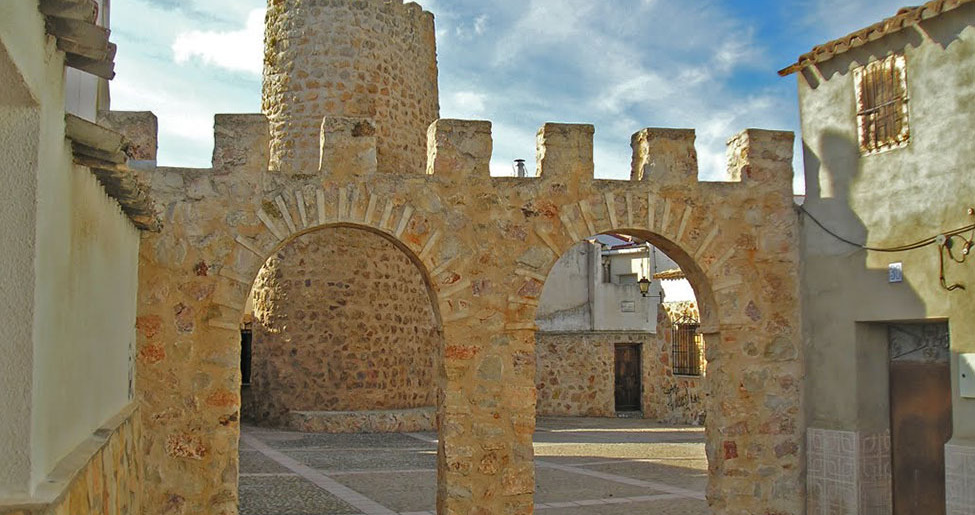 Visit
Villamayor de Santiago scrutinises roads and seams of powerful stories burst between its lands where Cela's Alcarria ends and El Quixote by Cervantes begins. The farmer's mill, like a giant, is home to the multimedia ethnographic museum. La Plaza del Torreón square shows us the traces of its wall. The core of the main Plaza Mayor square is the starting point of the main streets in the town: Monjas street, Montera street, Mayor street or Campoamor street. In the square, the town hall stands out as a Renaissance-style building from the 16th century with archways, balconies and a crest on the outside. On the inside, in the plenary room is a valuable wooden coffered ceiling. The house of the mansards, named in this way due to its roof and the palace of commanders with its façade and patio are what stand out in terms of civil constructions in the square.
Religious architecture has its utmost representation in the church of Nuestra Señora de la Asunción, built in two stages between the 16th and 17th century, it stands out for its sturdy buttresses and its slim tower. On the walls, amongst the buttresses, narrow splayed windows open up. The inside is classic of a columnal church, in which the chapel of La Asunción is distinguished, the baptismal font and the chancel grab the visitor's attention. Other religious depictions that require a visit are the chapel of Megaceda, the chapel of Santiago or the chapel of San Antón.
Amongst the traditional buildings is La Tercia, known as the Casa de la Encomienda or the Inn from the 17th century will come to find us on our relaxing walk through the streets of this welcoming village.
OPENING HOURS AND HOW TO GET THERE
Access: A-3 N-301 
Gallery
Villamayor de Santiago
Villamayor de Santiago
mas