A trip to the centre of the medina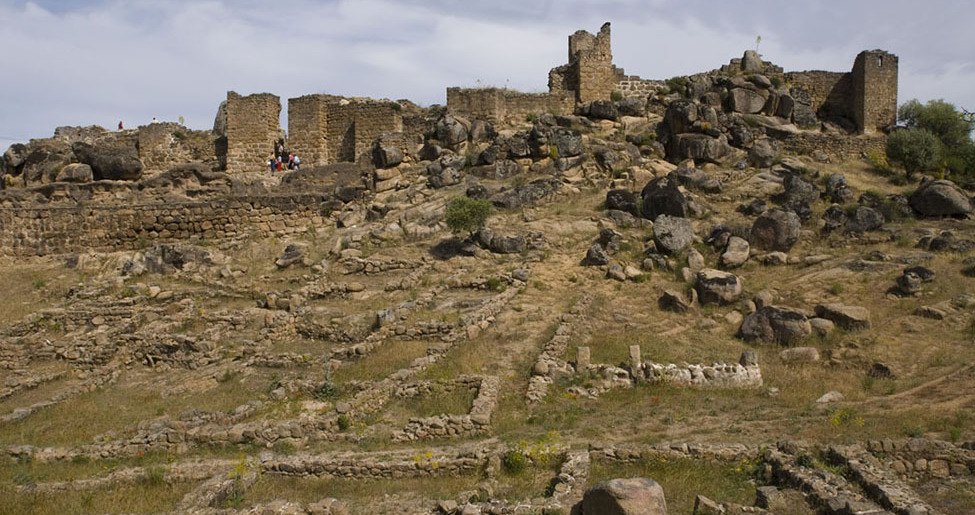 Visit
Iron, copper or ceramic fixtures, building materials and remnants from Muslim games decorate the journey that this city offers. Its walls, medina, houses and suburbs transport us back to a time in which the Arab rule left its trace on the Peninsula and its people; our past. All of this comes together to form a wild and earthy, beautiful landscape which makes us discoverers ourselves, given that the complex arises in nature with constant surprises, making the visitor both an archaeologist and pioneer to what they were looking for and what will suddenly jump out at them.
HOW TO GET THERE
It cannot be visited between 1st February and 31st May.
The rest of the year, on Saturdays from 10am to 2pm.
Gallery
Yacimiento Arqueológico Ciudad Islámica de Vascos
Yacimiento Arqueológico Ciudad Islámica de Vascos
Yacimiento Arqueológico Ciudad Islámica de Vascos
Yacimiento Arqueológico Ciudad Islámica de Vascos
Yacimiento Arqueológico Ciudad Islámica de Vascos
Yacimiento Arqueológico Ciudad Islámica de Vascos
Yacimiento Arqueológico Ciudad Islámica de Vascos
mas