The courtyard of strength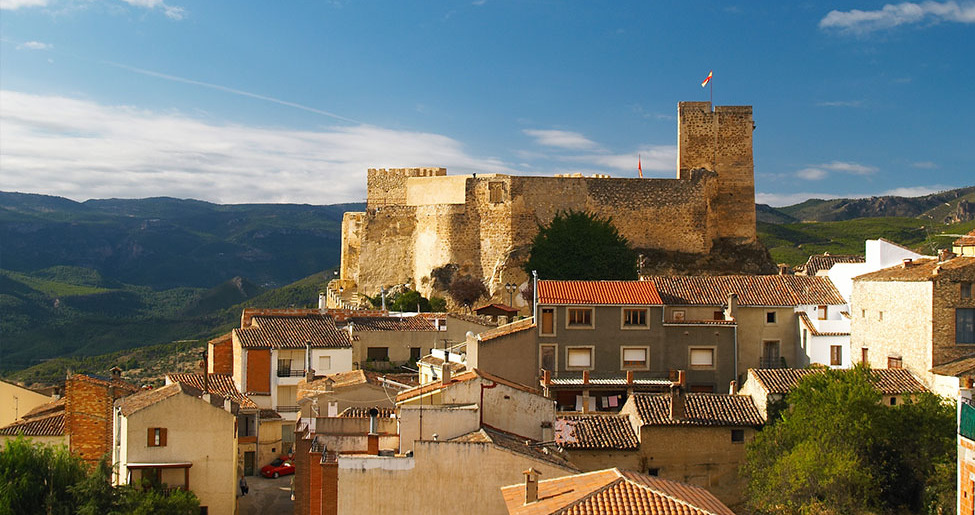 Visit
With the trace of history that arises from its archaeology, Yeste is located in the middle of the Segura mountain range, where its multiple shelters are witnesses to the traces from the millennia. The remains tell us of a transition to the Neolithic time and schematic rock paintings demonstrate their past origin, such as the passage through the Bronze and Iberian Ages as seen in its zoomorphic sculptures. Other cultures inhabited its lands, leaving their mark, be they Romans or Muslims, and there is also a vast medieval lineage that is present throughout the town.
The castle governs the town from up above over its business, image and history. Its exterior solid appearance with multiple reliefs and towers lead inside to a magnificent double porticoed arms patio, the lower one with columns from the end of the Gothic era and different on each front; the upper one made of wood with right footings.
The church of La Asunción admires a mix of styles, quite literally, as its main primitive space is completely Gothic and its perpendicular is in a Renaissance style. The "T" shaped annex modifies the classic cross-shaped floor plan and places the main chapel in the centre of the main space. Of the convent of San Francisco, we must point out its cloister from the 17th century, with a double section of arcades with different sizes and appearances.
In the urban centre and for the pleasure of the pedestrians, the Renaissance-style town hall sticks out. The vicar's house and another two in calle Guerreros street reel you in to their patios. Outside of the town, the fortified towers of Islamic origin which were used by the Christians during the conquest are worth a visit.
On the last weekend of October, the entire town gets involved in the celebration of its traditional fair.
HOW TO GET THERE
N-322 CM-412 CM-3206