Visit this town satellite of Guadalajara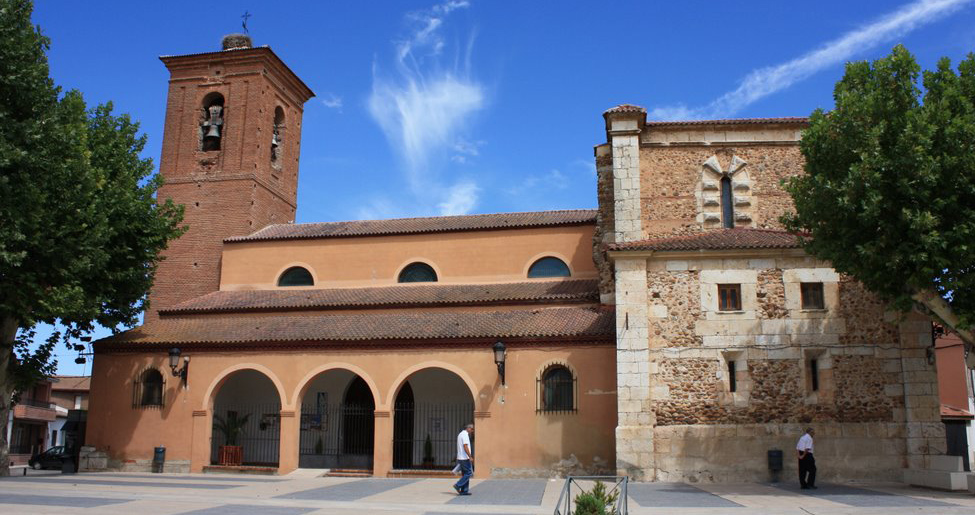 Visit
MAIN ATTRACTIONS
In the plains that form the terraces of the Henares River, in the region of la Campiña, we find Marchamalo, a town that shines with its own light in spite of having the Guadalajara capital as a neighbor, of which it is separated by only 4 km.
Hence, this town was a district integrated in Guadalajara's until the 1990s. The proximity has benefited the town since it has led to its extensive population, more than five thousand inhabitants, and with modern infrastructures and services. These people, marchamaleros/as or also known as gallardos/as, are very welcoming and friendly to visitors who come to get to know their history and see their most emblematic buildings, among which we can highlight the Palace of los Ramírez de Arellano from 1587.
WHAT WE'LL SEE
We find the palace in the great Main Square. In it, the entry door stands out, with a cushioned frame with edges and toped with the crest of the owners. The rest of the building is made with rigged bricks and limestone for the base and the mentioned door. Currently in this location, the visitor can enjoy the typical food of the area, seeing as it has been converted into a hotel and dining establishment.
ACCESS
Consult the hours of operation of the restaurant.
OUR RECOMMENDATIONS
The townspeople of Marchamalo are proud to display their Pillory, from 1627, declared an Asset of Cultural Interest, because it recognizes the independence the town gained in the 17th century. 
Gallery
Palacio de los Ramírez de Arellano en Marchamalo
Palacio de los Ramírez de Arellano en Marchamalo
mas