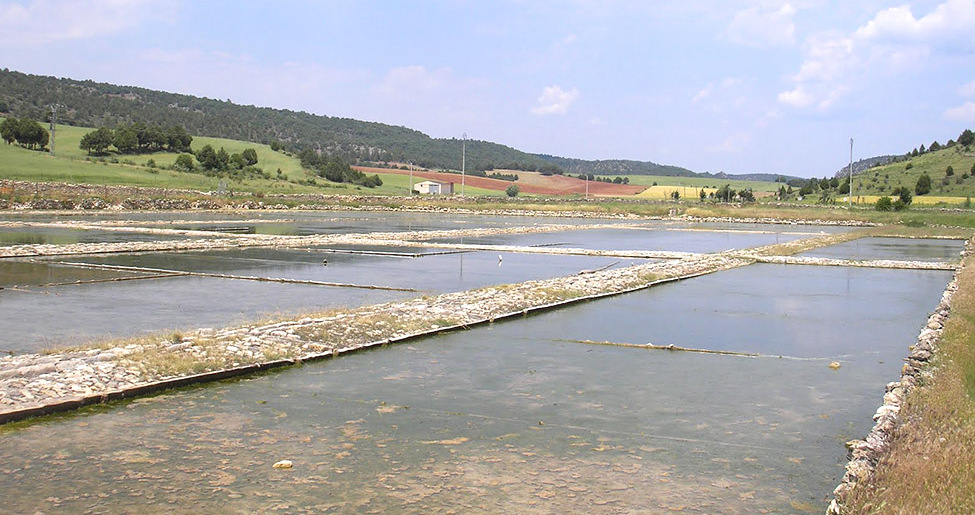 Visit
MAIN ATTRACTIONS
Tierzo, in the right bank of river Bullones, houses the most ancient salterns known in the province. Though not verified, it seems that Romans already used them; the Arabs certainly did, since their name, of Muslim origin (m.adin al-mallaha) means "salt mines".
After the Reconquest they belonged to the lords of Molina, but their reconstruction is owed – as in many other instances – to Carlos III. Since then they preserve the same buildings, pavements, canals, and exploitation system which we can see nowadays.
WHAT WE'LL SEE
A short walk will take us to the salterns of Armallá, which proudly displays its central building from the eighteenth century; with a quadrangular floor, it exhibits the wooden frame of the ceilings, supported by columns made of a single wooden piece each. The roof is gabled with long sleepers. The walls of limestone and rock have external half-barrel buttresses. The covered porch is where the salt carts were unloaded, a salt which, throughout the centuries in contact with it, has given the wood a peculiar velvety texture.
TIMETABLE AND ACCESS
Town Hall Phone Numbers 949 831 625. Access A-II N-211 CM-210.
Gallery
Salinas -Tierzo
Salinas -Tierzo
Salinas -Tierzo
mas